3.27.Service request (spools)
Dit is een overzicht van de huidige locatie van alle spools. Vanuit deze pagina kun je serviceverzoeken maken voor servicebedrijven en spools koppelen aan een laydown area. Gebruik de filteroptie om je selectie te verkleinen en selecteer vervolgens de spools die je wilt gebruiken voor services of verplaatsing naar een laydown. Tijdens het selecteren worden optieknoppen zichtbaar, waarmee je kunt kiezen tussen een serviceverzoek of verplaatsing naar een laydown.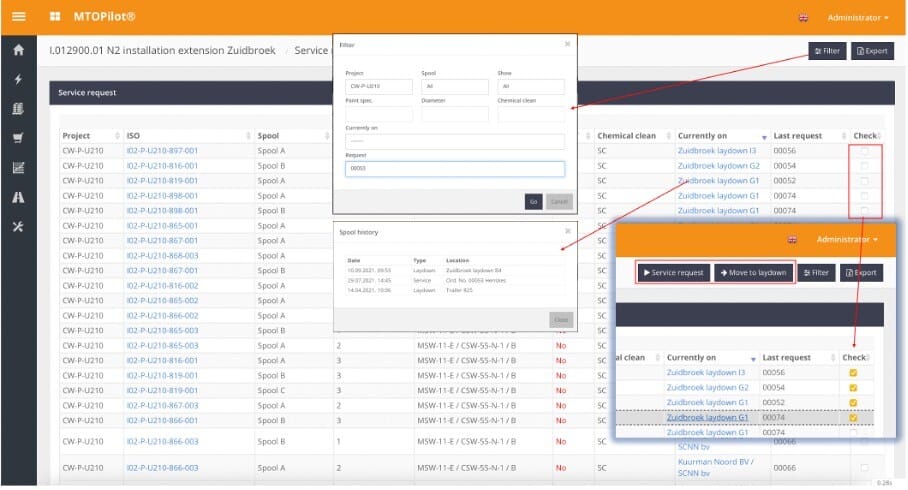 Service request
Selecteer een bedrijf voor services en voer indien nodig aanvullende informatie in voor het serviceverzoek. Klik vervolgens op 'Bevestigen' om een PDF te maken met alle details.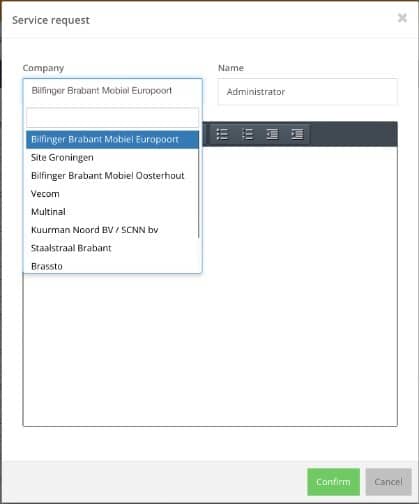 Move to laydown
Maak een keuze uit dorpdown en klik vervolgens op Confirm